---
13 Benefits of Hiring Dedicated Developers from India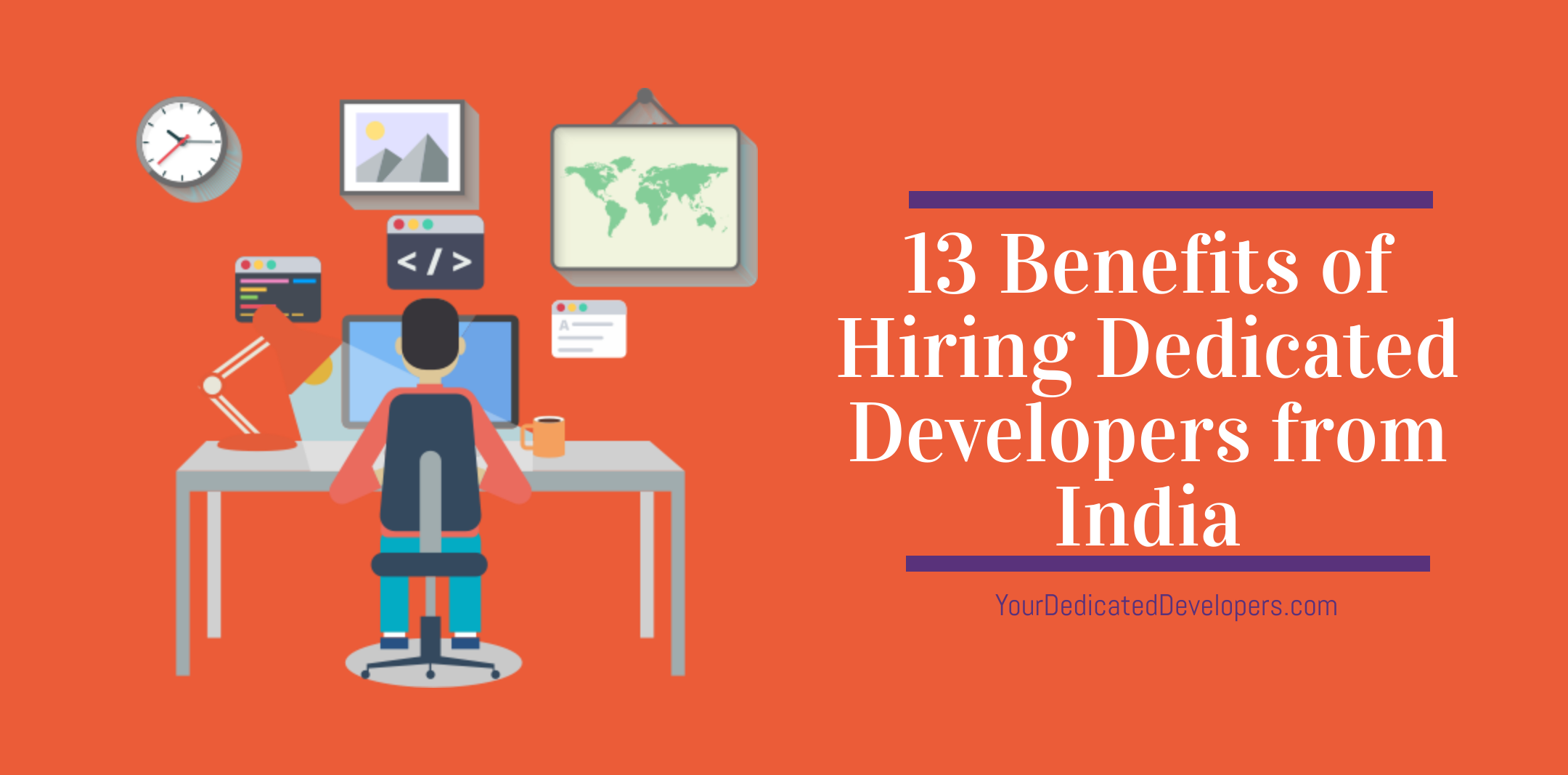 Do you want to represent your business on a digital platform? Are you confused about where to hire a dedicated development team from? If yes, then we recommend you to make a wise decision and hire dedicated developers from India. But wait, before making up your mind, you must go through the following benefits of hiring a dedicated development team from India.
1. India – a pool of experts
Since India is the second most populated country in the world, it has an extensive pool of the best programmers. Indian programmers are well-versed with a wide variety of technologies. Hence, companies can easily search for a dedicated development team that matches their business requirements. Additionally, Indian offshore development companies facilitate you to add or remove a developer with prior notice according to your requirements.
2. Budget-friendly solutions
The cost of hiring dedicated developers from India is very less as compared to other countries like the US, Europe, and Canada. Therefore, software development companies around the globe can hire a dedicated development team from India at the cost of one local developer. Hiring dedicated web developers from India is a cost-efficient approach as you can avoid the cost of training, increment, and other compensations, and you get the right balance between affordability and quality. In addition to this, if you let the dedicated developers take care of your project, you will be able to concentrate on your business which will save both your time and money.
3. Flexibility
The reason why you must consider hiring dedicated developers from India is the flexibility in hiring developers. Indian web or app development companies offer flexible hiring models based on individual project requirements. Hiring dedicated web or app developers can help you in the early completion of your project that will lead to saving money.
4. Painless Project Management
While working with a dedicated development team, you need not worry about your project. The offshore development company allocates a specific team (that includes designers, developers, team leads, and project managers) to your project. You can hand over your project to your outsourcing partner and work peacefully on other important business aspects.
5. Speed To Market
Indian outsourcing companies have professionals who develop top-notch web applications and software. This improves business agility and also enhances and improves the capacity to work under intense pressure in the market. 
6. Work On Various Platforms
Indian dedicated developers have profound knowledge and experience across various software platforms. They utilize their knowledge and experience while working on your project, making it more responsive.
7. Visible Success
Although your dedicated developers work on your project, yet you can get involved in their weekly review meetings. In this way, you can view the progress of your project so that you can show it to your stakeholders.
8. Priority – client satisfaction
Indian web or app development companies focus on meeting their clients' business objectives and goals irrespective of the business type and project size. 
9. Your rules
Your dedicated development team will allow you to sit back, establish the goals and deadlines, and experience the journey of getting your project completed. Thus, hiring dedicated developers will relieve you from the limitation of the time and talent of your existing staff.  
10. Increase in productivity
The offshore development team is focused on completing the tasks of your project. After completing tasks, the process moves further for additional recommendations and testing process and thus, aids in increasing the quality of the project and productivity.
11. Ongoing Project Customization
Hiring dedicated developers from India will allow you to have full control over the project. You are fully authorized to customize the ongoing project. Moreover, you can remold the project planning, adjust or reframe the project development at any instant of time.
12. Quick Response in Emergency
In case any critical issue occurs in any project, you need not wait much for getting it resolved. The offshore development team has all the required tools that will assist you in resolving your issue. Hence, you can expect a quick solution in case of an emergency.
13. Ongoing Support
Hiring dedicated developers from India will provide you a great opportunity to acquire useful knowledge so that you can convert it into a reliable, long-term partnership for ongoing support. 
Wrapping Up
A website is the face of a company or business that can draw the attention of a multitude. If you are willing to develop your website or business application, you will need to hire a dedicated development team from a reliable web/app development firm. After knowing all the benefits of hiring Indian developers, you can easily decide whether to partner with Indian web/app development firms or not.
Recommended Posts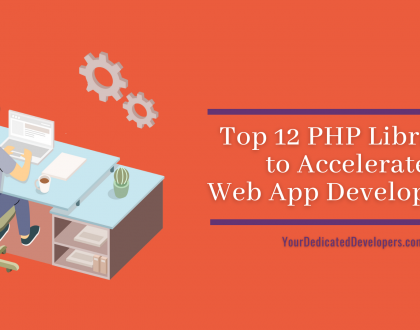 August 24, 2021