---
5 Tips to Manage a Virtual Development Team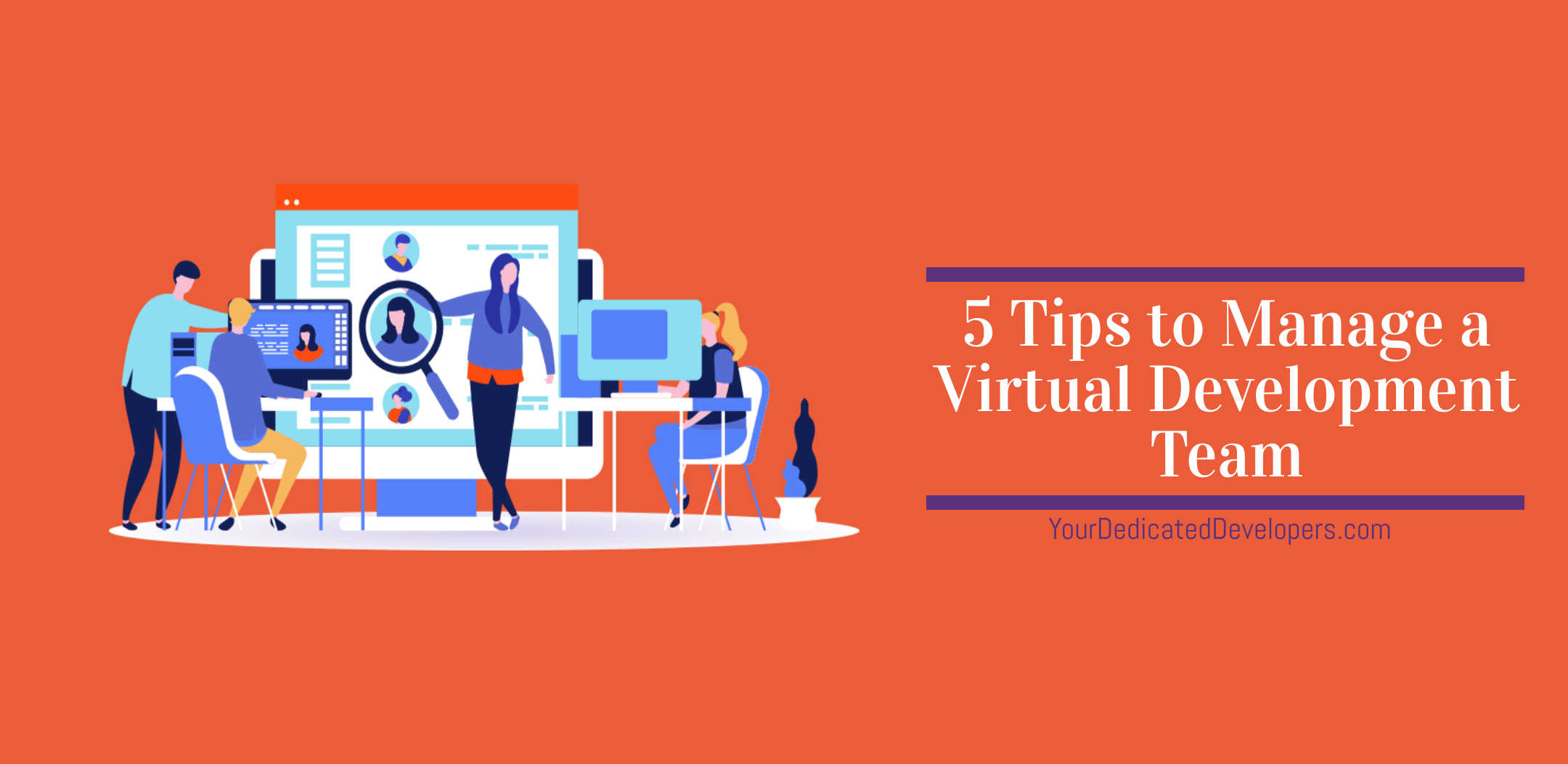 A virtual development team is beneficial for businesses in which the functional processes are independent of the physical presence of their workforce. It offers flexibility and higher productivity. However, businesses operating in a virtual setting face a lot of challenges such as communication barriers, lack of trust, difficulty in raising your opinion, and difficulty in resolving team conflicts. It is necessary to overcome such challenges for better productivity, which is why managing the virtual development team is an important aspect.
COVID-19 pandemic has greatly affected worldwide businesses. Disruptions caused due to this virus have forced the entire nation to work remotely for an indefinite period. Therefore, we have listed a few tips that will help you to deal with your offshore team and remain productive during the lock-down period.
#1. Effective Communication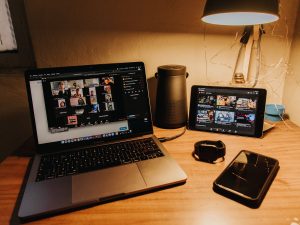 Active Communication is the key to manage virtual operations successfully. There must be constant communication between the employer and teammates to ensure efficient project coordination. The virtual development team can be managed easily using the right communication tools like chat tools (for asking questions and clarifying work-related doubts), Skype (for video conferences and video meetings), phone calls (for lengthy discussions), email (for arranging the time for one-on-one meetings).
#2. Use Project Management Tools
The virtual team management becomes easy with the integration of project management tools (like Basecamp, ActiveCollab, and JIRA). Such tools help to organize the work process of the offshore team. The project management software helps to define the requirements of the expected deliverables, thus keeping all the virtual team members on the same page. The team manager can define the deliverables, assign tasks, and allow the remote employees to exchange information with each other via text or video calls.
#3. Focus on Relationship Building
Working remotely requires an extra effort with relationships. Despite the distance barrier, you must build cordial working relationships with your team members and maintain trust. Trust evolves among each other through honesty and diligence. You must cater to your deadlines and follow up with your colleagues working on the same project to establish cohesive performance. Moreover, the virtual team members must respect the time differences and communicate with each other during favorable working hours. This helps each member to forward any issue that arises during operations and find solutions to them.
#4. Constant Reviews
The virtual team manager must constantly review employees to ensure that they are completing their assigned tasks. Generally, employees get exasperated to submit their weekly worksheets, and the manager also finds it difficult to review them constantly. Therefore, the manager must work closely with the team to create tasks that must be completed in a specific way within a given timeline. On completion of the deadline, the team members must confirm whether their tasks were finished or pending within the set deadline based on which the manager can further set new targets. The team members must also fill the status report (that helps to identify their work done in the ongoing project) and issues faced during the operation.
#5. Add Right Person in Your Virtual Team
Although remote work is nowadays very popular and implemented by many organizations, yet the offshore work is not meant for everyone. The virtual work environment includes self-sufficient and motivated people and supportive virtual team managers. Hence, you must include those people in your virtual development team who can efficiently work in a remote work setup ensuring high productivity.
If your business is currently implementing the work-from-home process or planning to implement one, our tips will help you to manage your virtual development team effectively.
Recommended Posts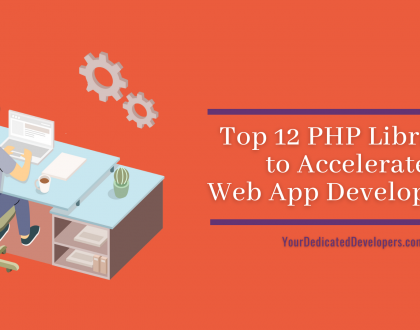 August 24, 2021